Generally, ads and influencer marketing are the most common methods people use when marketing an E-Commerce store. Although both the methods can be effective and quite fast in building customers, the issue with these methods is they do not come cheap; in fact, they are going to be expensive in the future.
You may only continue to generate sales from these two methods; influencers and ads, by spending more money.
Therefore, the alternative is to opt for blogging as long-term marketing strategies.
Influencers and ads generate instant results, while blogging takes time.  Blogs can take at least 3 to 6 months to start showing results. However, eventually blogging helps you gain customers for years and what more, this long –term marketing strategy works out to be inexpensive.
This article will delve into how to promote your E-Commerce store a WordPress blog.  This article also examines our selections of the right tools and WordPress plug-ins you can possibly use in order to simplify matters for getting good business output in terms of performance and productivity.  Some of the best E-Commerce marketing agencies follow this method.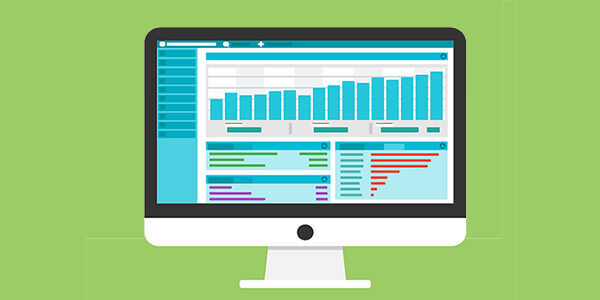 Research & Create Interesting Blog Posts for Your Audience
Mind you, you are going to promote your E-Commerce store and its products with your blogs.  In order to reach the right people who will be interested to read your blog posts, take care in composing the contents of your blogs. The right content and optimizing it to attract readers will go a long way in establishing your brand in the minds of the people.
As keywords play a major role in E-Commerce, you can easily find out the content your readers want to read by doing a little research in keywords that are relevant to your products and services that people would type on search engines.
These simple tools will then show you the search volume for the keywords you typed in and keywords that are near similar to those that are frequently searched. Browse through these keyword suggestions and pick the ones that you could write blog posts on.
Suggestions that would look good are 'how much do the cakes for birthday cost', 'different types of cakes for birthday', so on and so forth.
Further, you could work on these keywords and give suitable titles like 'Delicious cakes for Birthdays and Weddings'. The next step you come up with a title that has these keywords, for writing your blog post. Nevertheless, make sure you place the keywords several times throughout the article in the appropriate places as these can help it rank higher on search engines viz., Google.
You need to only type in the keyword here and it will show you which articles got more shares and on which social media. In addition, you can even click on each article and evaluate them in detail.
Next step would be to follow the same methods used on the posts that got more shares on your posts. You can easily optimize your posts for social media sharing, by using a good plug-in for better results.
Advertise & Promote Products On Your Blog
If you follow the above tips religiously and write relevant posts, your blog will begin attracting an audience who will be interested in your products. Consequently, you can start advertising your products in your posts.
Solutions to your readers' grievances and problematic issues can be resolved by just a link out.  You could suggest relevant products they can purchase. The more relevant the products are to the topic of the post, the better the chances of conversion rate.
Hence, every time you write a post, go through your product catalog and promote relevant products in it. You can simply just link out to them or you can embed ads with a call to action and can also copy.
Capture Diffident Leads To Purchase Products
Despite the fact that you write the best blog posts and advertise the most relevant products in those posts for promoting them, you will observe that the number of people who buy your products may not be high.
The reason for most of the website traffic you get will be basically composed of a mixture of warm and cold traffic. Hot traffic is where people, who are ready to buy, will be at a minimum.
Traffic that is less than hot consists of people who want to buy your product but can wait for some more time.  In fact, many of these people will be interested in purchasing later. This is why you should take steps to stay in touch with them.
You can even easily do this by converting them to E-mail subscribers or social media followers. This way you can continue developing them with more content and then promote your products at the right time. In due course, when they are ready to buy, they will do so from you and not from your competitors. You win & triumph!
Use Your WordPress Blog to Promote Your E-Commerce Store
By adopting the above three ways properly, you can promote your E-Commerce store with a WordPress blog.  You may even, use all of them if you want to obtain maximum sales from your blog.
How do you promote your E-Commerce store with your blog? Which techniques from the above, have worked best for you? We shall appreciate your comments.