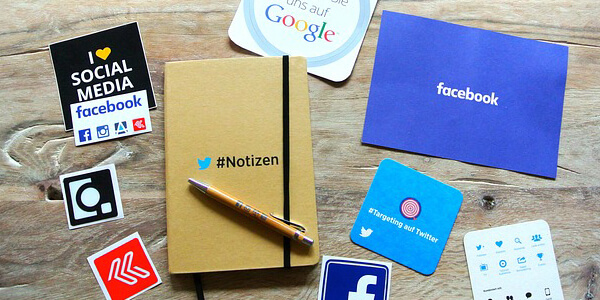 It is a known fact that E-Commerce companies that are poised to prosper in a competitive market environment, need to target these users by consistently posting content promoting their products and services.
In view of this, let us see how companies utilize their accounts effectively and efficiently. We will also delve into what type of content should they post and how should they quantify the effectiveness of their strategy?
You can adopt the following tips to ensure you are wisely using your social media efforts in order to reach prospective customers rather professionally.
Understand Your End Goals
Presumably, with social media marketing, you would feel that your contents are posted into a black hole where they get lost without any trace, with very little return on investment.
However, it is not the truth; you are the customer base of your company, have specific needs and want to be marketed in a specific way. Identify how your efforts on your social media platforms can support them work your way backward from your end goals, on the assumption you know how to measure general success in terms of customer acquisition and retention.
Say for instance, if you are a small budding company in a bid to carve out space with general awareness, take a look at the volume of traffic your social media platforms are bringing to your site and understand if you can accordingly increase it.
While on the other hand, if you are a more established company with strong brand awareness, look to the fan followings and engagement metrics for identifying how the public is relating to your social content, etc.
If you are an involved with a niche market but with a smaller customer base, try to identify which platforms you are using and the number of posts you are creating in order to relate to actual conversions.
In the long run, you may want to avoid the generic social media "broadcast system" and be more attentive about what you want to achieve to work thereafter.
Keeping Social Voice Informal & Cool
With greater reason, customers care about not just the value of the product that they buy, but also the people behind that product creation, their efforts, etc. Social media represents a great way to create a more humane approach behind simply what your company offers or engage with your prospect and customer base on a human level. Sounds very cool…eh!
Occasionally remember to post photos of cultural events of the company and besides less product-specific content to show your organization's personality or activities. This is significant in the B2B space where your business is less of a transaction and more of partnership understanding. Possibly, prospects can gauge a sense of the interactions that they will share with you over the efforts taken, particularly with your customer service and client success departments.
Identify critical points by asking questions by engaging your customers on one-on-one to set up polls for your social media following as what kind of improvements they would prefer and what are their expectations.
Create Value Proposition Specific Your Social Media Base
Why would your followers follow, if there's nothing on your social media platforms that they can't get from your website alone?
Motivating or incentivizing social media relationships with prospects and clients is a new way to help not only to cultivate new fans and followers but also to keep engaged the ones you already have; try to retain them.
Motivate them by offering discounts, promotions and other benefits exclusive to your social media following by generating a reason for them to continue following you. Secret discount codes, holiday deals, or special video content rarely offered are a few ways to plan this novel idea.
Connect with Industry Influencers
A lot has been discussed about the importance of not only selling to the market but also educate the whole thing with tips, trends, and other best ethical practices. There is no better way to cultivate customer trust than investing in your customers' success as you would do your own.
Remember to effectively use your social media channels to identify or connect with meaningful thought leaders of the subject and influencers in your market. In this way, you could build a relationship through content swapping, shared product reviews.  You could even be offering insight into one of their blogs or case studies. Probably, that prospects who research the market will find these top influencers who will ultimately find you.
Here, credibility is the symbol of guarantee long-term customer relationships. Your social media channels can be a key outreach strategy to develop such a long-term relationship with customers.
Social Media as a Customer Service Tool
Scores of unhappy customers may circumvent the traditional customer service portal. They will instead take to Facebook or Twitter to lodge a complaint.  These unhappy ones know the general public will see these complaints and the company will be far more likely to act to prevent the bad press to proclaim to the world.
First thing first, as an organization, take the first opportunity to respond instantly and wisely to address these customers' grievances, read criticisms. You may offer a quick discount or some kind of incentive which will satisfy the customer and also allow you to continue to maintain their business.
Similarly, positive Facebook and LinkedIn reviews and tweets should be responded, shared and posted on your website as and when you come across any kind of grievances. Any time, customer testimonials are an effective credibility tool for a business as it can encourage to further customer acquisition in the long run.
Video Content Is More Engaging Than Written Content Alone
As the content increases, the patience, as consumers decreases which is the normal human tendency. Remember, the more easily and quickly companies transmit their message, the more likely consumers will engage with it. In other words, you need video content and a lot of it added as video content is far more engaging than just written content.
80% of people prefer watching the video rather than reading a blog post according to Neil Patel. While 82% would prefer to live video to any other type of social post.
The world is changing so make sure to take full advantage of video product demos, instructional series on how-to-do, customer testimonials, and messages from the CEO or other leadership members, particularly motivational talks. Easy-to-digest video content can educate the market around your business much more effectively than every other type of content.
Use Paid Social Media Advertising
Certainly, prospects will likely to find your social channels organically when they are specifically looking out for them. But think of those who do not even know they need your product and have not yet begun even the research phase? This is where paid social media efforts can create a win-win situation for your business.
Facebook, Twitter, LinkedIn in that order offer a paid advertising model in which you can allocate a certain portion of your marketing budget even while targeting social users based upon industry, geographical location, and job title, among other filters. Social media is a great platform when it comes to E-Commerce. So getting your advertising in the social media feeds of key prospects is an effective way to get them in the awareness stage of your sales funnel and ultimately close their business. A lot of possibilities are available….but needs to be tapped!