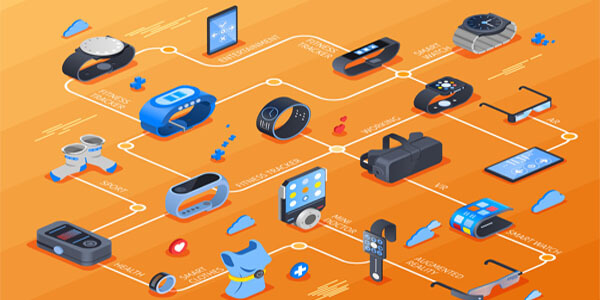 For a while now, the growing wearable market have been offering opportunities to niche brands which in turn have been taking advantage of the wearable to an unimaginable new levels. Moreover, the larger wearable market is generating the desired opportunity for even more wearable marketing activities in the marketing.  The result is for us to see; in order to keep up with marketing and increase in demands; the consumer electronics companies create more wearable technology.
Enhanced Shopping Experiences with Wearable
In recent times, the trending market scene has evolved around mobile which is generating considerable amount of revenue. Taking cue from this situation, the marketers appropriately create campaigns around and wearable offer the prospects to target consumers. The trait, 'in the moment' of wearing a watch allows marketers to capitalize on some unplanned campaigning or promotions through geo-targeting and retail experiences.
In order to encourage visits and make purchases, shoppers can be informed of sales and re-stocks of the store they are in, in real-time. This is basically to boost up sales. Although this information can be sent via SMS or even by E-Mail, wearable offer a more immediate connectivity and a unique user experience which is not likely to be missed out.  Most of the consumers believe wearable could improve their shopping experiences through personalization and retailers are creating wearable apps to capture those consumers who enjoy such novel marketing concept.
A case in pointer is Domino's Tracker devised by Domino's innovative baby for Smartwatches, that lets consumers view their order progress just by checking their wrist watches; the younger generation shoppers like this way and they enjoy.
Wearable seamlessly integrating into brand evolution
Evolution of seamlessly integrating different brands and industries is an innovative breakthrough. For example even an Interactive insurance policies, can be a great help for insurers and policy holders for gently reminding about premium payments and offers or schemes. The use of wearable that create an effortless integration is becoming quite popular with consumers. A tap on the watch and get rewards points is in the anvil! This kind of bonanza anybody will welcome!
Lately, some banks are toying with the idea of implementing novel ways to use wearable as their business models become more reliant and innovative on the digital platform.
Wearable technology generate revenue for consumer electronics companies
The law of diminishing utility is at play, Apple sales have been registering a slow sale for a while now; with the much iteration of iPhones beginning to show a decline in interest for consumers. There is a bright spot nevertheless; thanks to financial returns through wearable for this organization.
Reports show that the overall revenue of Apple has fallen nearly 5% in 2019, ironically, the revenue generated from wearable including Apple Watch and Air Pods headphones, established at 30%. Although smart watches from all brands are expected to consume 47% of the wearable market by the 2023, many technology brands are also toying with the idea to innovate wearable beyond just watches as per the current trend to make hay while the sun shines.
Amazon the e-commerce giant seeks to take on Apple's popular Air Pods in the mobile wearable market by developing "earbuds" that work with its voice-powered virtual assistant Alexa  reveals Mobile Marketer.  By merging home devices with wearable, Amazon increases its access to consumers by offering them more options for placing orders on Amazon.
Smartphone revolution began 2-decades ago and a wider horizon is open for marketers for wearable. The expanding and flourishing liaison between new technology and marketing optimizations, are just the beginning to offer great opening to omnichannel integration, Individual apps, and rewards programs.
It is imperative and all the more essential that marketers should be careful in selecting the smart strategy with relevant market knowledge. When smartphones were first launched many branded apps had no real marketing value. It may not be difficult to envisage and conceive a proposition for wearable apps by treading the same path. In the near future, there is a good marketing opportunity in the wearable market that would be merging as corner stone example but to experience success and victory, all the marketing efforts must be clearly kept transparent to marketing objectives.