A website has become a powerful tool for marketing in this digital era for the survival of your business.  For this, you need to hire a website developing and designing company that would help you with the modern trending design.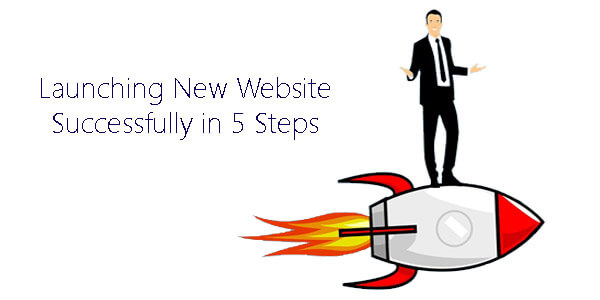 Given below are essentially the important steps that warrant the successful launch of your new website.
First Step Website Development Project
Study your budget allocation before embarking on the website project.  Also, consider the technical personnel involved in this process. As part of the process, find out whether your existing website designer has the required abilities in order to realize your digital goals.  If not, you may have to look for alternatives.
Set in place proper planning that includes every nitty-gritty including a check on the unwarranted budget increase in the middle of the project or any technical snag, resulting in the delay in launching the website.  We would advocate that you take a look at your business and marketing plans that would go into making a great website.
There are different options available for developing the new site.  One could be to hire a full-service website maintenance company, buy a not so popular web development firm, or use a freelance website developer.  However, it will always work out well if you choose a popular web development firm that also specializes in every aspect of website optimization, speed, design etc.
Having selected and entered into an agreement with the right web development firm, check whether the contract includes among other things, milestones and buildup mandates with dates. No sooner, the project goes active to ensure to supervise the entire process to overcome and avoid sudden or unforeseen technical upshots.
Check-out the Development
To sign off on deliverables, understand what you are reviewing in every phase of operations. From the very first day, safeguard your newly acquired website with an analytics solution to evaluate your performance.  Also, check out for bugs or virus infectionsin your chosen web partner and if it is an Ecommerce site, test all steps of the process of order to guarantee a smooth customer experience and optimal sale conversion.L ook for the imperatives; post launch warranty, the security program for keeping updated et al.
The launch of your website is the beginning of the great business journey!