Smart phones have become an integral part of our daily life. As technology has gained ample momentum globally, India is no where behind in the race. With a strong connectivity, smart gadgets and disrupted network, apps have made a prominent impact in the Indian lifestyle.
Whether they use mobile phones, tablets, or other mobile devices they have all the information they need. That's why mobile apps are so much important in today's market.
According to Digital Intelligence report, 59% of Indians access internet via mobile phones. Irrespective of the industries, mobile apps have taken a huge leap and proved the future of technology.
Mobile applications are increasingly playing a vital role in business with a larger customer base as well as workforce relying on the convenience of access on-demand to information & solutions
India's top most favorite 'Messaging apps' ruling the roost:-
Messaging apps leads the top app categories with 44% of user's favorite means to communicate. Whatsapp, WeChat, Facebook messenger, Hike messenger are the popular apps gaining prominence in the app market.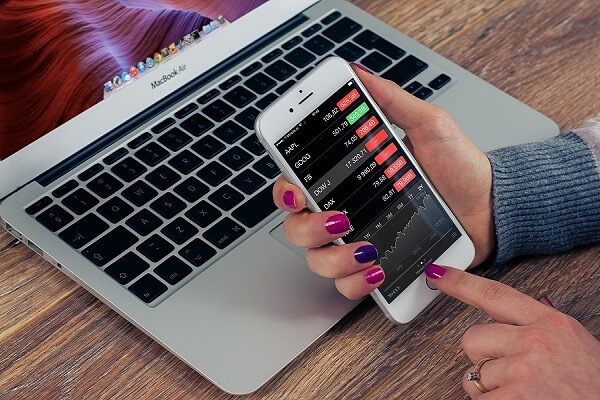 Apart from this, shopping apps, payment, entertainment, games, healthcare and news are other app categories which have transformed and enabled users to access all platforms at the click of a button.
Role of apps in Indian Healthcare operations:-
Consumers using healthcare apps have increased drastically over the years. Healthcare mobile apps have proven to be of great benefit in India.
Online shopping is one of the hottest trends in shopping. ECommerce sites have managed to lure users by featuring attractive offers, designs, and simplified checkout process. Due to the growing popularity of mobility, most of the eCommerce site owners have initialized their own mobile apps. Users are able to view their favorite brand, category, size, color, dimensions and much more. The ability to purchase a product based on the reviews and ratings are an added advantage. The possibility of free shipping, ability to track the delivery, exciting seasonal offers help mCommerce business influence Indian market better.
Major scope to startups and small businesse:-
For emerging businesses and startups, the role of mobile apps in their business is unlimited. This is mainly because the scope of reaching your customers anytime and anywhere is relatively high. The major advantage of mobile in startups is in the marketing. It's possible to spread the word across by any means with the help of apps. Keeping in touch constantly with the customers is really important. That's where mobile apps have ultimately become saviors to startups and budding entrepreneurs.