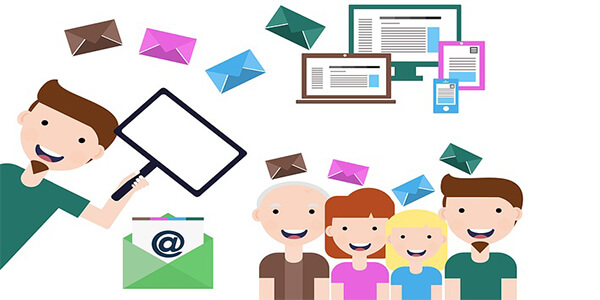 Any business growth is dependable upon its marketing strategy. Marketing has been a very interesting topic since past few decades. Leaders have been analyzing how to make customer engagement with the right marketing tool.
Email marketing is a part of digital marketing. It is an activity of sending commercial emails to a group of people. As compared to other marketing campaigns email marketing is cost-effective, you don't have to spend a lot of money.
Email Marketing is not just for a large business with large investment, it's also for small businesses to promote their business with the right market segmentation.
In this post, we will go through some of the important benefits of email marketing. Are you ready? Let's get in
#1 Drive Revenue
59% of marketers believe email marketing is an effective way to generate revenue. It helps customer to see the offer and purchase the item with the help of effective call to action CTA and newsletter.
#2 Build Strong Customer relationship
Be it your next product launch, next big event or any other business news. Email marketing helps you stay connected with your customers. Prospect is more concerned when you keep them updated with the latest trends in your business.
#3 Timely and Budget Friendly
Talking about other marketing campaigns. They are costly and time-consuming. But email marketing has its own perks. Sending emails to a large number of audience is cost and time effective. With one click your message is sent to thousands of subscribers.
#4 Reach Targeted Audience
Unlike other marketing activities, you need to find out who your targeted audience is, but in email marketing, your subscribers are your potential customers (Targeted Audience). With this marketing strategy, you have their location, lead status, and other data points.
#5 Brand Awareness
When a customer is in problem and you are the one who will solve their problem. In doing that you build value to your own business and it has a better chance of turning those leads into loyal customers.